Play Free Scratch Cards Online
Scratch card games are quick, easy to understand, and thrilling. See our selection of free scratchcards and play without registration here!
[+]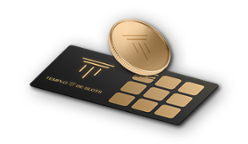 Filter games by:
Filter by game types, game providers and themes
Active filters:
Clear all filters
Introduction to scratch cards
A scratch card is a type of card where you can scratch off a covering of the surface to reveal what's underneath. This can be used for anything from hiding pin codes for a mobile voucher to possible prizes in a game. Scratch cards are commonly used in gambling, for example with lottery game tickets where you scratch to see if you have won anything.
You might know this type of game as a scratch-off, scratcher, instant game, or one of many other terms used. No matter the name, the concept is the same. For physical cards, you scratch the actual surface (for example using a coin) to reveal what is underneath. But today, scratch cards are also available online with more modern solutions.
How online scratch cards work
In its essence, online scratch cards work almost exactly the same way as physical tickets. There's a design where part of it can be scratched off to show what is "hiding" underneath. But instead of picking up a coin and getting small particles of plastic all over your table while scratching, you use your keyboard or mouse to scratch off the surface.
Play scratch card games on your phone
Online scratch cards can also be played from a smartphone or tablet. With mobile play, the setup and design will be the same, but you can use your finger on the touch screen to scratch the surface. Almost like magic, your finger will erase the top layer of the game and uncover what is waiting underneath.
Goal and prizes
How the actual gameplay works can differ slightly depending on the game you are playing. In most scratch games, the aim is for you to get three or more of the same number or symbol to get a prize. What you win can be anything from a small amount to huge sums and jackpots, again depending on the version you are playing.
You can normally only win one prize per scratch card, but online, you can often "buy in bulk" and quickly play several games in a row. What makes online games so easy to follow is that normally, any wins will be "announced" on screen. Additionally, there is normally a paytable that explains the possible outcomes and symbols. Even if you are playing the games for free, you will meet the exact same symbols and prizes as in real-money versions, just in play money instead of an actual real-world currency.
Themes, graphics, and sounds
While online scratch card games work in a similar way as the traditional, physical cards, they can look very different. If you have played slots online before, you will see a lot of similarities when it comes to online scratch cards. The cards normally have a specific theme that shines through in the graphics, symbols, sound effects, and more. Some popular themes you might come across include:
Irish luck
Ancient Egypt
The Orients
Animals and supernatural creatures
Real-money vs. free scratch cards online
With physical scratch cards, you will in most cases have to buy the ticket in order to play. But when playing scratch games online, you can choose if you want to play for real money or for free. When playing for free, you will not be able to win any real prizes, but the gameplay will still work the exact same way as if you were to bet real money. That is because free scratch cards are played in so-called "demo mode", where you simply test the game for free.
Here at Temple of Games , you can browse a varied selection of scratch card games that are all available for free in the demo version. You can use the filtering options at the top of the game selection to narrow your search and then click to play any of the games you wish. You do not have to register an account or download anything to start playing – the games are simply waiting for you to try them. The games can be played via a computer, tablet, or smartphone as you wish.
Benefits of playing scratch card games for free
When playing free scratch cards, you are simply playing a game for pure entertainment. There is no money to spend or win, but a lot of fun to be had. Playing scratch card games for free comes with a lot of benefits, including the following:
Quick, easy, and safe: You do not have to go through any registration to get access to the games but can play them right away.
Play risk-free: While real-money games can result in a real win, they also come with the likely risk of losing your full bet with no return. If you play the games for free, there is no risk as you are not wagering your own money.
Try different games: Online scratch card games have become very popular and there are hundreds of versions available. When playing for free, you can try all the games you wish without having to worry about your spending habits.
If this sounds like a good time, simply scroll back up to the top of this page to start browsing our selection of free scratch cards waiting to be played. You can also check out our other categories of free casino games, including free slots and free roulette. Here at Temple of Games, we want you to have a fun and risk-free time with some of the best online games available.
How do online scratch cards work?
Online scratch cards work very similarly to the physical cards the games are based on: You will see a game surface where you use your mouse or finger to "scratch" and reveal what is underneath. Normally the game grid consists of nine numbers or symbols, where the aim is to get at least three of the same symbols to win a prize.
Can I play scratch card games for free?
Yes, with online scratch cards, you can play games for free in a demo version. Here at Temple of Games, we have a selection of scratch cards and other casino games available to play for free.