Play Free Craps Online
Do you want to play dice games like craps online? Learn more about dice games and play free craps games in demo mode here.
[+]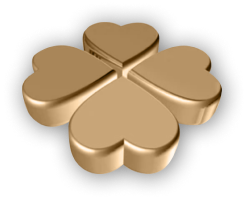 Filter games by:
Filter by game types, game providers and themes
Active filters:
Clear all filters
Enjoy free dice games online
These days, pretty much any games that have traditionally been played in person, are available to play online. This includes dice games such as craps, which has been a popular casino game for years. Today, craps can be found at countless casino sites online, but most will require that you register an account and deposit real money before you can start playing. We are here to change that!
To make craps and other dice games more accessible online, we at Temple of Games have dedicated this page to free versions of dice games. These games can be enjoyed without the need to register an account first – simply click on a game to start playing.
If you are not familiar with dice games or don't know the rules of craps, don't worry. We also want to give information about these games so to learn more, just keep reading.
About dice games
Dice games are, as the name suggests, games that use one or more dice as part of the gameplay. This is a category of games that can have very different rules and aims, but the shared component will always be the dice. Normally these games are purely based on luck as the dice outcome is fully random.
Some examples of dice games are:
Craps
Backgammon
Duell
Hazard
Ludo
Pig
Six Bo
Yahtzee
Traditionally, these games have been played at land-based casinos and otherwise in person using the dice as a physical element. The dice are often tossed either by a croupier of the game or a player. For many, the physical shaking and rolling of the dice is an important element of the game.
Nevertheless, the games have made their way online with the use of virtually generated dice mechanics that give a random result, just like in person. The dice toss will then show on the screen, with buttons available to complete actions. Thanks to continuous innovation and improved technology, online dice games can today look very lifelike – and there are even live versions offered that are streamed in real time.
How to play craps
When it comes to online dice games, especially those found at online casinos, craps is undoubtedly the most popular. It's a simplified version of the game hazard, played using a pair of dice. The aim is to bet on the outcome of the roll, with several wagers available.
There are many different ways to play and bet in craps. Normally players take turns rolling the dice, which gives the role of "shooter". Bets are outlined and placed directly on the table layout, similar to roulette. The player who acts as the shooter must bet on whether the dice "pass" or "don't pass" (also called "win" or "don't win") as the outcome of the round.
Each round has two phases: "come-out" and "point". The initial roll has three possible outcomes:
Natural numbers: If the come-out roll lands 7 or 11, it is known as a natural. The roll wins and the dice can be shot again. Any bets placed on "pass line" will then win.
Craps numbers: If the come-out roll lands 2, 3, or 12, bets placed on "don't pass" will win and the dice can be shot again.
Point numbers: If the come-out roll lands 4, 5, 6, 8, 9 or 10, the dealer will mark the number on the layout. The aim is then to shoot the same number again, before 7 lands, for "pass line" to win.
Try craps for free online
The rules of craps can feel a bit daunting at first, but as you start playing, you will quickly get the hang of it. But instead of losing money on a game you don't fully understand, it is a good idea to start playing casino games for free. That way, you can test different bets and familiarize yourself with the rules without any risk.
Here at Temple of Games, you can play virtual versions of craps and other dice games completely for free. Simply head to the top of this page to see the games available. They are all ready to play with the click of a button, without any registration needed.
The games are so-called "demo versions" of online casino games that can also be played for real money at other sites. But here at Temple of Games, you can rest assured that no real money deposits or bets are needed to enjoy the excitement of craps.
Benefits of playing dice games for free instead of with real money
At a land-based casino, you won't be able to join a game of craps without spending any money. You will either have to place a bet or simply take the role of a bystander looking at, but not participating in, the game. Luckily, it is different online. Here you can enjoy the same games found at online casinos in a version where only play money is used. Doing so comes with a lot of benefits, especially if you are a beginner:
Learn the rules and bets of the game at your own pace without spending any money
Get the excitement of proper gambling games – without any risk
Try different bets to figure out what you prefer
Try different versions of the game to find your favorites
With these and many other benefits to reap, playing free craps and other dice games online can be a hoot. It is then up to you to decide if you wish to try some of the games in a real-money version in an online casino in the future or just continue with free play. Either way, craps can be very exciting. And if you want to check out some other casino games for free, we also offer slots, roulette, blackjack, and more.