Play Free Keno Games Online
Enjoy a great selection of free keno games at Temple of Games. Play online keno 100% for free. No download or registration required.
[+]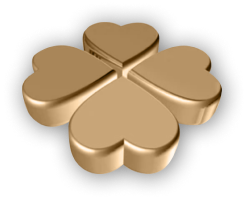 Filter games by:
Filter by game types, game providers and themes
Active filters:
Clear all filters
More about free keno games
Keno is a fun game found at both land-based establishments and online casinos. But did you know that you can enjoy the game completely for free?
Here at Temple of Games, we offer you the chance to play free keno games without registration and enjoy a great gambling experience with zero risk. Explore our selection of online keno games that you can play for free above or keep reading to learn more about the game.
History of keno
The history of keno dates back to around 2,000 years ago. The game has Chinese roots and was originally known as baige piao, which means white pigeon ticket. The name might come from the fact that, according to some, results of keno games were sent to outlying villages and hamlets by carrier pigeons.
According to legends, this game was so popular that proceeds from it helped raise funds to build the Great Walls of China. There were also claims that the original game was played using sheets printed with Chinese characters.
As years went by, the game started moving out of Asia. It was believed that some Chinese immigrants introduced the game to the West in the 19th century, where it was named puck-apu and boc hop bu. The original Baige piao game inspired not only keno but also bingo and lottery, which explains why their gameplay is quite similar.
Keno gameplay
Keno is a fun game with a simple objective: mark numbers on your keno ticket (up to the permitted maximum) and hope they are the same as the numbers drawn during the raffle round. Put simply, there are three main steps to playing keno, which we will discuss below.
Get a keno ticket
If you are playing in person, simply purchase a keno ticket from your casino's cashier. You can purchase as many tickets as allowed for a single game round. However, for online keno, load the game, set your bet size, and you will be presented with the keno ticket.
A typical keno ticket consists of 1-80 numbers, although some variations may feature more or fewer numbers.
Choose your lucky numbers
Once you are presented with the keno ticket, it is time to mark your lucky numbers. For free online keno, it is as simple as clicking on the numbers you want. In some variations, players can choose up to 20 numbers, while other variations allow fewer selections. However, note that the amount of numbers you choose will affect your potential winnings.
As an example, if you choose only one number and it is among the 20 revealed numbers, you can expect a higher payout compared to choosing 10 numbers where only one of them is drawn.
Determining the Results
After choosing your lucky numbers, it is time for the draw. When playing online, simply click the Play button (or similar), and the computer will automatically select random numbers. If the numbers match those you've chosen on your card, you will win a payout according to the game's paytable.
How do free keno games work?
Contrary to what some people think, free keno games are basically the same as real money online keno games. This means the objective, gameplay, and general features are the same.
The only difference between these two versions is that you do not need to create an account with an online casino or deposit real money to play free online keno. The entire gameplay is free when you play free keno at Temple of Games, and no registration or payment is required. Simply open a game and start playing, using the free credits available within the game.
As you are playing with play funds, free keno games online do not offer the chance to win real money. This is because the games are featured only for fun. If you want a chance to win money, you must play real money keno games and register at an online casino. You can find top online casinos with keno games at Temple of Games.
Why play free keno games online
There are several reasons to consider playing free keno games online. First of all, it is a fun game, making it an exciting way to pass the time. Secondly, playing free keno is the perfect way to become familiar with and practice the game's gameplay without any risk. This will make it easy for you to transition to playing for real money if you wish to in the future.
Another benefit of free keno games is that you can test strategies. However, bear in mind that it is a luck-based game, and there is always the risk of losing no matter your strategy. Nevertheless, if you have a playing strategy you want to test out to improve your winning odds, you can first try it out in free keno.
Remember that you can choose from a wide range of free keno games online and other free casino games here at Temple of Games.
Keno variations
Like lotteries and bingo games, keno games come in different variations. Various software providers design keno games, but the basic rules and gameplay are usually the same. When you play online, you can also check the information menu of a keno game to see its rules and features before playing.
Play free keno online on mobile
Players who love playing games on the go will be happy to know they can play free keno games on their mobile devices. This is because top software providers design their games with mobile-first in mind. This means that you can play our free keno games on Temple of Games on your smartphones and tablets without downloading any special app.
And the best part? These games offer the same great experience as their desktop versions. The only noticeable difference between most free online keno games on mobile and desktop computers is that the mobile version is optimized for small screens. For example, some buttons may be merged under a hamburger menu to display the full keno ticket on the mobile screen.
FAQs
Do I need to register to play free keno online?
No, you do not. You can play free keno games at Temple of Games without registering an account or depositing money. Simply search for the particular keno game you want to play and click on the "Play for Free" button.
What is the objective of a keno game?
The main objective is to pre-mark numbers that you think will be selected (during the raffle round) on your keno ticket. The more numbers that match, the more you win.
Can I win real money playing free keno online?
No, you can't. Free keno games are available just for fun and do not offer any real money winning chances. If you want a chance to win money playing keno, then you must play the real money version at one of our recommended online casinos.