Play Free Video Poker Online
See our selection of free video poker games. Play video poker online for free without any registration or download needed.
[+]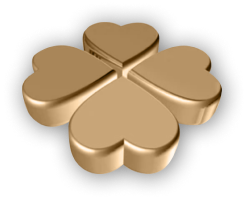 Filter games by:
Filter by game types, game providers and themes
Active filters:
Clear all filters
Introduction to video poker
Video poker is a classic casino game category that combines slot machines and poker. While the actual games played are various poker variants, it is played on a screen instead of in person. At land-based casinos, video poker is played on a computerized console – an invention that was first introduced in the 1970s. Since then, the physical video poker machines have steadily developed to offer more modern and intricate solutions.
The original video poker machines were all based on five-card draw poker, but today you can find video poker games offering many different types of poker. Popular favorites include the games Jacks or Better, Deuces Wild, and Texas Hold'em among others.
Due to the nature of this game category, with electronic gameplay, it was only natural for it to make its way online. Ever since the introduction of online casinos, game developers have produced online video poker games with a similar design and feeling as the land-based machines.
How online video poker works
Online video poker works very similarly to the land-based versions the game type is based on. On screen you will see a playing table or background with playing cards. You can adjust your bet, see an overview of what different hands will pay, and sometimes you can choose additional settings such as a turbo mode or auto-play. If you click to deal and draw, cards are dealt and you can start choosing which you would like to keep.
What is great about video poker versus normal poker games, is that there is normally a lot of help available. You can see the different hands you are aiming for and how much they will pay and many games give hints or auto-help when it comes to which cards you should hold and not. While this might make it easier for beginners to get started, there are still a lot of rules and terms to learn and master when playing poker games. That is why playing the games for free can be a good choice for some fun, risk-free entertainment.
How to play video poker for free
With online video poker, games can be played for free without having to bet any real money. How it works is that you can open and play the games in a demo mode for free, where bets are placed using play money. The games work exactly the same way as if you were to play for real, but there are no real bets, wins, or losses.
Here at Temple of Games , we have an impressive offering of free video poker and other casino games for free. Simply scroll to the top of this page and start browsing the available video poker games. You can also use our various filters to narrow your search and quickly find exactly what you are looking for. Click to play and the game will open instantly in your browser – with no registration, log-in, or download needed.
Benefits of playing free video poker instead of with real money
By playing video poker for free, you can get the same thrilling fun without having to risk your hard-earned money. Here are some of the many benefits you can enjoy by playing free video poker:
Test and learn different poker variants
Poker is not just a single game, but rather an umbrella term used to describe various card games with similar rules. While the hands you are aiming to get might be the same, there can be quite substantial differences from one poker game to another. Some games use jokers, some use shared cards on the table, in some, you play multi-hands, and so on. By playing for free, you can try many different versions and learn them all without spending any money. Try some different poker games and/or the same game in different versions, and find your favorites.
Play for fun without any risk
With free video poker, you can play games just for fun without having to worry about the risks of losing your money. It can be a fun passing time entertainment for when you want to try something different. Even though you won't be able to win any money, you also can't lose anything. You don't even have to pay for or download anything to enjoy the games – they are available directly in your browser.
Play whenever and wherever you want
Since you don't have to worry about a budget of your spending when playing for free, you can play whenever you wish. And since modern video poker games are available via mobile devices too, you can play from wherever you wish as long as you have an internet connection. The games here at Temple of Games don't require any download or login, so you can open your mobile browser whenever and wherever and start playing some games.
Video poker is a casino game that combines poker games with the technology of slot machines. Originally, video poker was played as five-card draw poker on computerized consoles at land-based establishments. Today, video poker can also be played online for free or with real money bets.
How can I play free video poker?
Video poker can be played for free by playing demo/free versions of the games. Many online casinos offer free play of their games, but often only after you have registered an account. Here at Temple of Games, we have a good selection of free video poker games that you can play directly without any download or registration.
Which video poker games can I play for free?
While video poker originally was based on five-card draw poker, online video poker is today available in many different versions. You can play all different types of video poker for free, including games such as Deuces Joker, Jacks or Better, Joker Poker, and Caribbean Stud Poker.