VIP Roulette Diamonds – Play for 100% Free in Demo Mode
by EASIT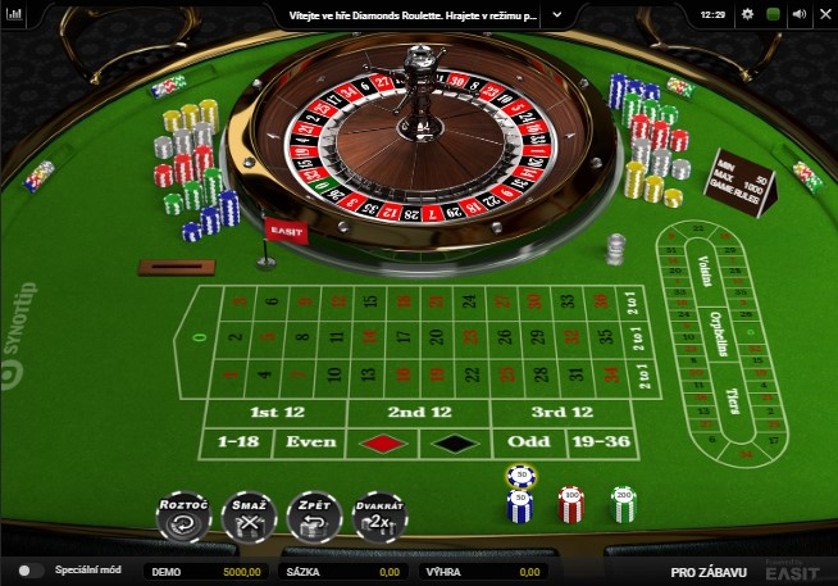 Play for Free
Play in a casino
Similar games to VIP Roulette Diamonds
About VIP Roulette Diamonds
VIP Roulette Diamonds is an online roulette game created by EASIT with a theoretical return to player (RTP) of 97.3%. We've assigned these themes to this casino game: Classics and retro.

On this page, you can play VIP Roulette Diamonds absolutely for free, without having to register or download or install anything to you device. Just click Play for free, wait for the game to load, and start playing. If you run out of credits, just restart the game, and your play money balance will be topped up.


Roulette is one of the most popular types of casino table games. You can choose from a variety of roulette bets, each of which covers a different number or a set of numbers on the roulette table. The more numbers you cover, the higher your chance of winning, but your wins will be smaller. To learn more about the available types of bets and other things you should know about roulette, we recommend you read our article about how to play roulette.
Top real-money casinos with roulette
No available casino offers this specific game. Online casinos listed below offer other games of the same genre.
There are no casinos with this game