Baccarat (Habanero) – Play for 100% Free in Demo Mode
by Habanero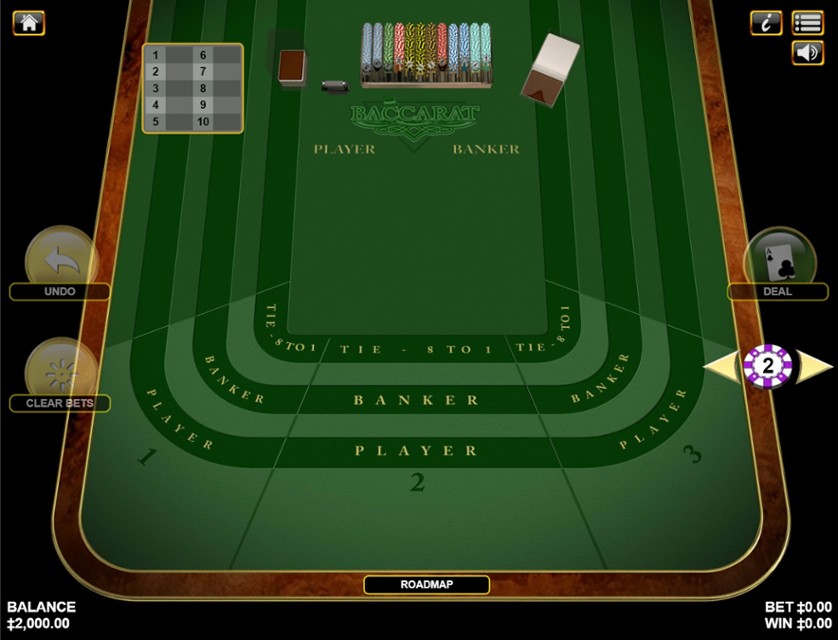 Play for Free
Play in a casino
Similar games to Baccarat (Habanero)
About Baccarat (Habanero)
Baccarat (Habanero) is an online baccarat game created by Habanero.

On this page, you can play Baccarat (Habanero) absolutely for free, without having to register or download or install anything to you device. Just click Play for free, wait for the game to load, and start playing. If you run out of credits, just restart the game, and your play money balance will be topped up.


Baccarat is a casino table game played with cards. You can place bets on the Player, the Banker, or a tie. The dealer then deals two sets of hands, one for the Player and one for the Banker, with the sums of these hands determining who wins or loses. To learn more, we recommend you read our article about how to play baccarat.
Top real-money casinos with baccarat
No available casino offers this specific game. Online casinos listed below offer other games of the same genre.
There are no casinos with this game